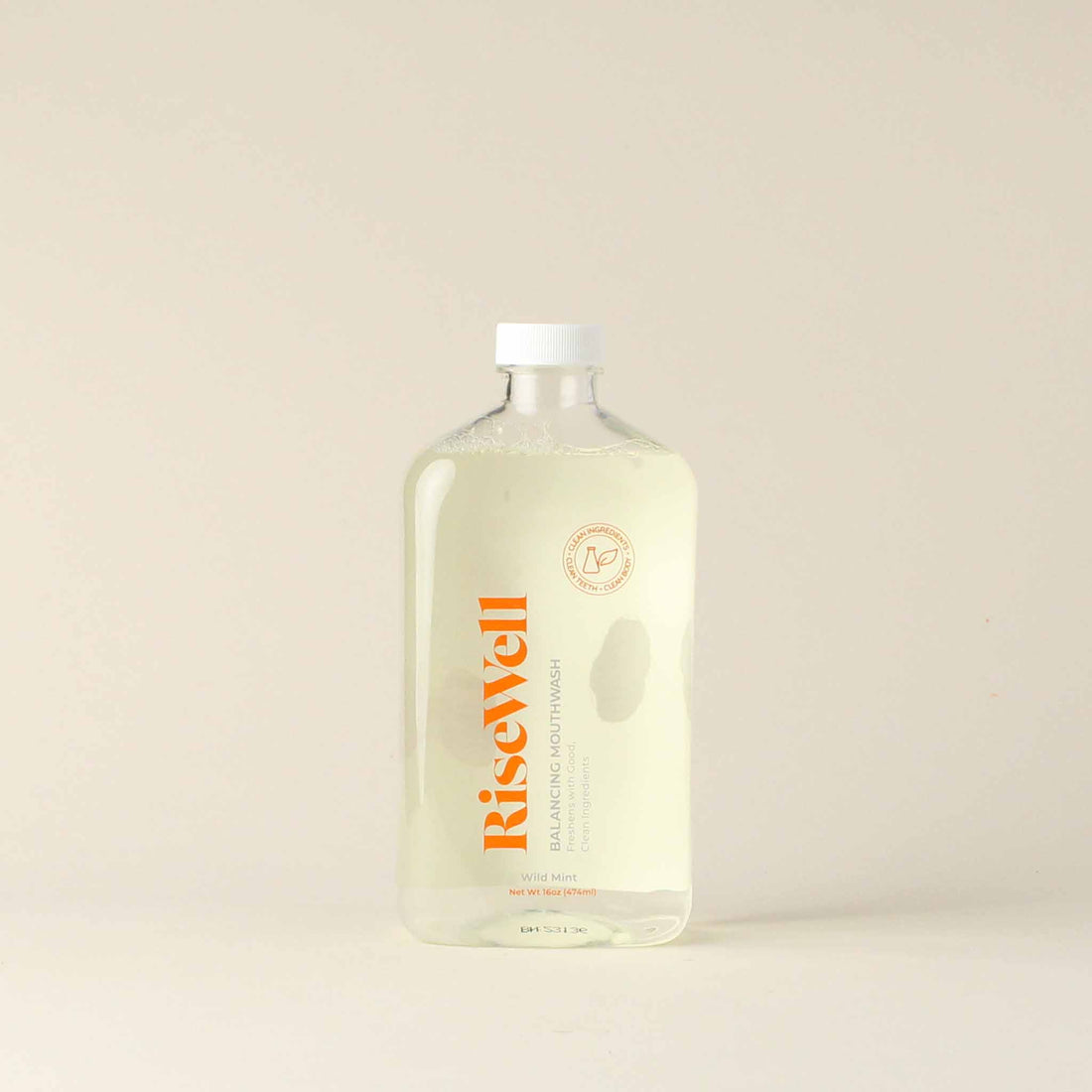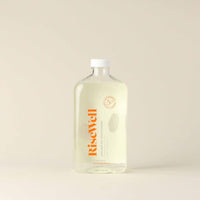 Risewell's Balancing Mouthwash is alcohol free and powered by Xylitol creating a formula that is clean, safe and incredibly effective at balancing the pH in your mouth for a healthy microbiome and refreshed breath.
WHY YOU'LL SMILE
Alcohol-free, vegan, gluten free and cruelty free
Powered by Xylitol to destroy the bad bacteria in your mouth while maintaining the good for a healthy, balanced oral microbiome.
100% safe with proven, effective ingredients.
No harmful chemicals like sodium lauryl sulfate (SLS), propylene Glycol, artificial flavors, dyes or teflon.
Naturally flavored with beneficial essential oils
Transparent ingredients with no "natural flavoring" hiding
16 OZ. 
Use mouthwash after flossing for best results. Swish and rinse for 30 seconds before spitting; use 2 to 3 times per day. For best results we recommend a simple, 3 step or care routine: Floss, Brush and Rinse.
Full Ingredients List: Water, Xylitol, Glycerin, Propanediol, Sodium Bicarbonate, Polysorbate, Stevia Rebaudiana Extract, Erythritol, Mentha Arvensis (Wild Mint) Oil, Mentha Piperita (Peppermint) Oil, Cinnamomum Cassia (Cinnamon) Bark Extract, Citrus Aurantium Dulcis (Orange) Peel Oil, Citrus Limon (Lemon) Peel Oil, Melaleuca Alternifolia (Tea Tree) Oil, Sodium Gluconate, Thymus Vulgaris (Thyme) Extract, Menthol, Eucalyptus Globulus Extract, Illicium Verum (Anise) Extract
ABOUT RiseWell
Unlike many natural oral care brands, RiseWell doesn't just remove the toxic ingredients found in traditional toothpastes; they swap in 100% safe, natural alternatives that clean and protect just as effectively. At RiseWell, transparency as well as creating the cleanest, most effective oral care products possible is their absolute mission. So... you no longer have to compromise your smile for your health, or your health for your beautiful smile.
SHOP ALL FROM RiseWell