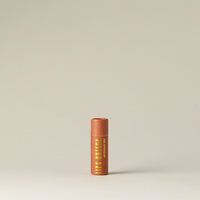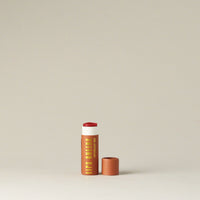 Botanical Lip + Cheek Tint
This sheer moisturizing tint is the perfect way to achieve an effortless soft tint while protecting your lips from the elements. The color is derived from alkanet root - a pure botanical pigment that contains no mica and is iron-oxide free.

.3 oz eco-friendly, compostable, push-up cardboard tube
ABOUT URB Apothecary
Leyna Allred founded URB Apothecary in 2013, after discovering the power of herbs and botanicals and simultaneously becoming aware of the toxic nature of the beauty industry.

URB APOTHECARY (pronounced "herb") sprang out of a passion project and has blossomed into Leyna's vision for bringing the healing power of plants into daily beauty and grooming rituals, reconnecting individuals to their own natural beauty while being mindful of their environmental impact.

Every URB product is intentionally made in her studio in Sacramento, CA and she places the highest importance on sourcing materials from only the purest quality fair-trade, organic, and local suppliers, ensuring that each product is not only improving the life of the customer but also being socioeconomically conscious.
SHOP ALL FROM URB Apothecary