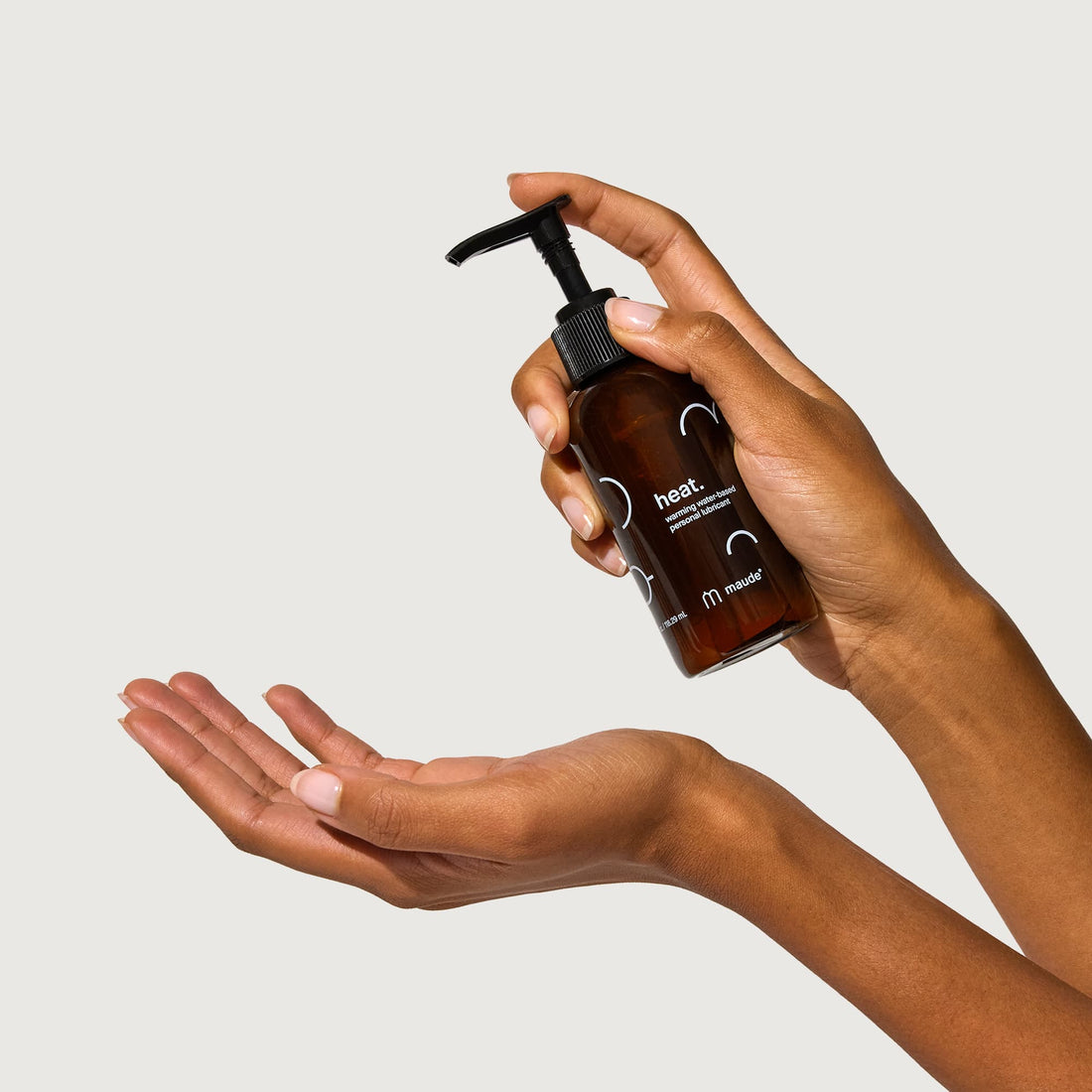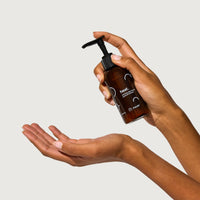 Made with a low concentration of capsaicin, Maude's water-based lubricant Heat is designed to create a gentle warming sensation that builds with motion. 
Safe for internal and external use; Heat is compatible with silicone devices and latex and polyisoprene condoms. Features a locking pump top.
pH-balanced, paraben-free, vegan-friendly, fragrance-free
4 Fl. Oz.
Use as needed to create a warming sensation while supplementing natural moisture. Begin with a small amount of product, and apply externally to clitoris or penis, or internally to g-spot or anus.

Add more product in small amounts to increase sensation as desired. Combine with shine organic or any water-based lubricant for increased lubrication without further sensation. Easily washes away with warm water.

Heat is recommended for those looking for increased sensation as an addition to solo or partner play. Note that during use with a partner, sensation will be experienced by a partner. For use with a partner who does not wish to experience sensation, condoms can help prevent transfer of product.

If you have sensitive skin: do a patch test to confirm the product is compatible with your skin and mucous membranes. If no reaction occurs after applying to a small patch of skin, start with a very small amount of product externally, prior to using larger quantities of product and/ or using internally.

This product is not recommended to those prone to herpes outbreaks, yeast infections, or bacterial vaginosis.
Full Ingredients List: Water (Aqua), Glycerin, Propylene Glycol, Hydroxyethylcellulose, Chlorphenesin, Capsicum Frutescens Fruit Extract, PEG-60 Hydrogenated Castor Oil, Alcohol Denat.
ABOUT Maude
Maude is a women-led company working to change the industry and create a company that stands for modern intimacy — all people welcome. Born in New Mexico and raised in California and Michigan, Éva Goicochea spent her early career as a legislative aide in healthcare and then a decade working with forward-thinking companies. No matter where she went, the "family planning" aisle looked the same: outdated, confusing, and not reflective of real people.
She converged her experiences to create the next chapter in the sexual wellness industry—a modern company built on quality, simplicity, and inclusivity.

SHOP ALL FROM Maude