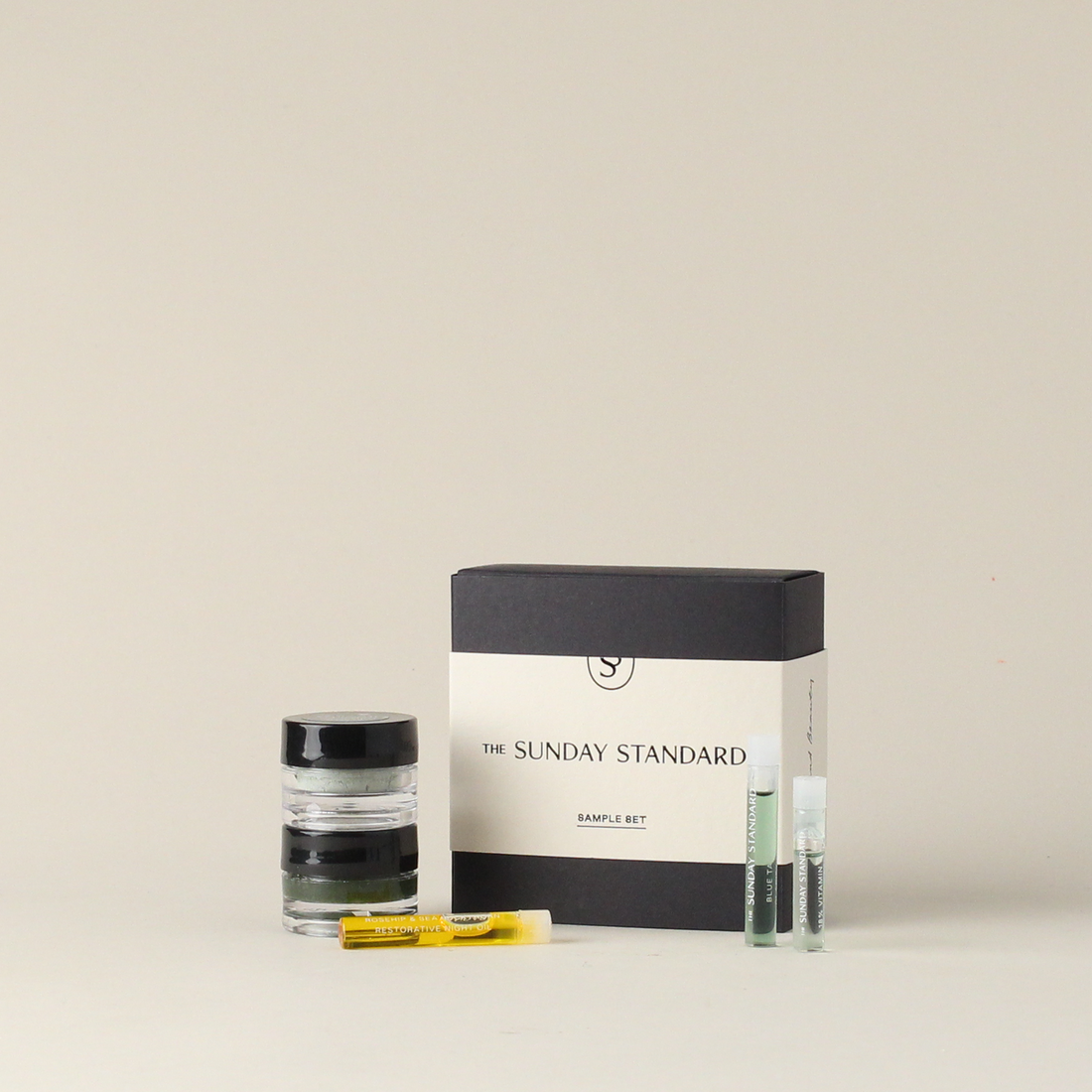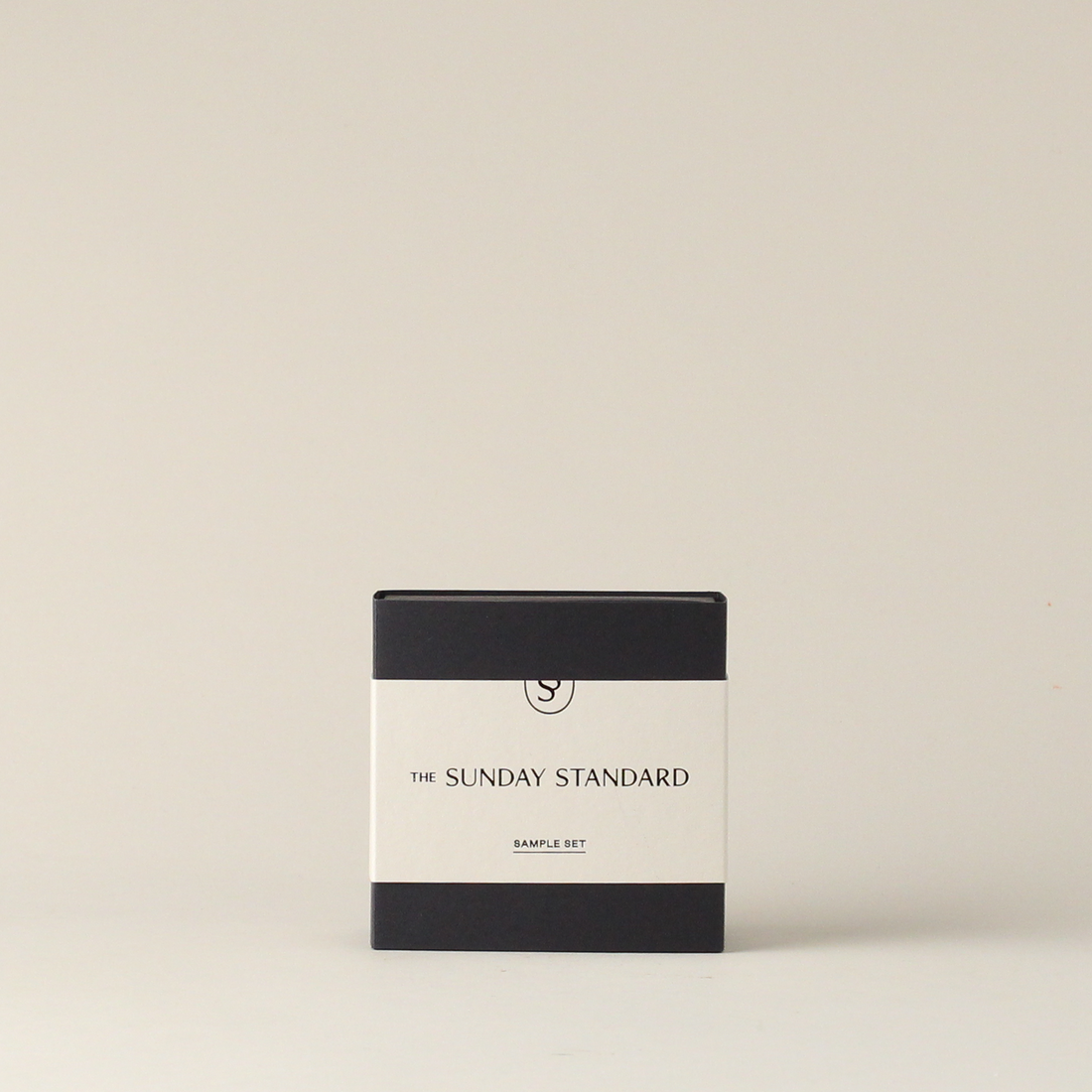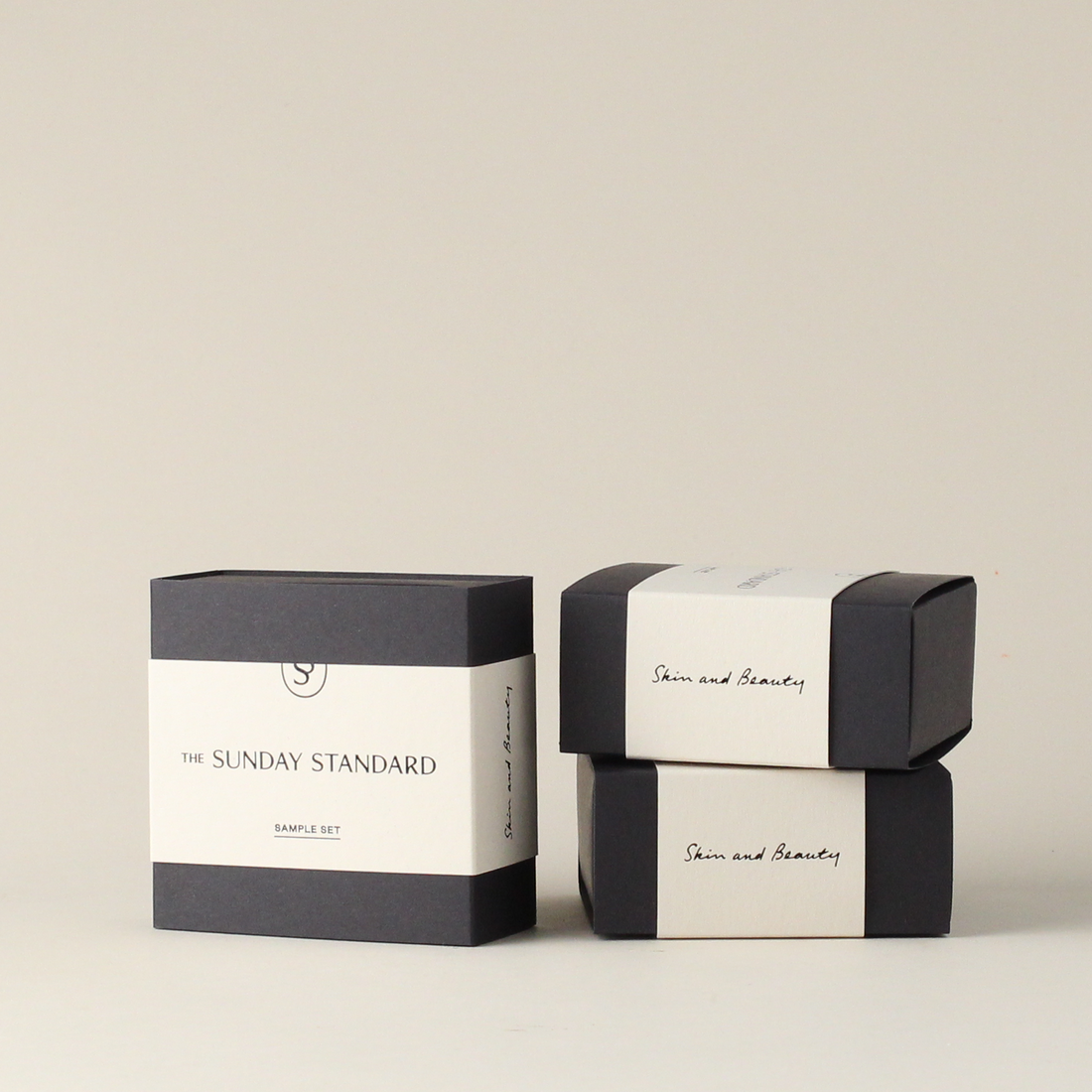 The Sunday Standard Sample Set
Formulated to provide the skin with the nutrients it needs to function optimally, and without the use of harsh hormone-disrupting ingredients, The Sunday Standard offers products that work to support the skin's lipid barrier, normalize the skin's natural oil production, reduce the occurrence of active breakouts, minimize and fade blemishes, and support healthy skin aging. 

Our products are formulated with breakout-prone skin in mind, but work wonderfully to support healthy skin of all types through our gentle, non-comedogenic oil-based skincare system. 
SUPERFOOD OIl-TO-MILK CLEANSING BALM
An ultra gentle cleanser that removes makeup, sunscreen, and excess oil with ease and without stripping the skin of its natural oils.
SUPERFOOD POWDER-TO-MOUSSE PURIFYING CLAY MASK
A mask + spot treatment that detoxifies pores, lightens scarring and gently exfoliates the skin with pineapple enzymes.
18% VITAMIN C + E BOOSTER SERUM
A lightweight serum that brightens and evens skin tone with an 18% concentration of Tetrahexydecyl Ascorbate.
BLUE TANSY & GLA CLARIFYING DAY OIL
A non-greasy, fast absorbing facial oil that works to heal current breakouts and prevent new ones with soothing botanicals.
ROSEHIP & SEA BUCKTHORN RESTORATIVE NIGHT OIL
A soothing facial oil that repairs UV damage and fades dark marks while restoring a healthy glow.
WHAT OUR CUSTOMERS ARE SAYING:
This collection is everything.
I have always had pretty good skin but back in February after testing another brand of skin care my skin erupted with so many bumps and redness all over. I dealt with it for months with NOTHING helping my skin. I decided to try The Sunday Standard after reviewing the ingredients and every day I'm so thankful that I found it! I started with the sample kit and then graduated to the larger bottles. I am hooked! This stuff has reduced irritation all over my skin, calmed my dry patches, and reduced my red bumps all over. I can not recommend this brand enough.
Truly Sunday Self-Care Everyday!
These products have literally changed my life! The cleanser is so nourishing, my face feels so clean, refreshed & bright after using it. The oils are AMAZING! I could not believe how soft & hydrated they make my skin without leaving it oily whatsoever. The facial mask is not only so much fun to do but provides a revitalizing glow to my skin.

I feel so much more confident & cozy in my skin and I am so excited to have found something that I know is providing me all the nutrients it needs to be healthy as I get older. I look forward to having a skin care routine everyday! Thank you!!
Let me tell you...this stuff is amazing. The superfood cleanser instantly calms my skin and gives it a glow. The tansy oil feels lightweight and moisturizing. I saw an immediate difference in my skin and it just gets better with each use. I've also noticed how the redness in my skin is practically vanished. I'll keep buying time and again. Thanks for creating such a wonderful, high quality product.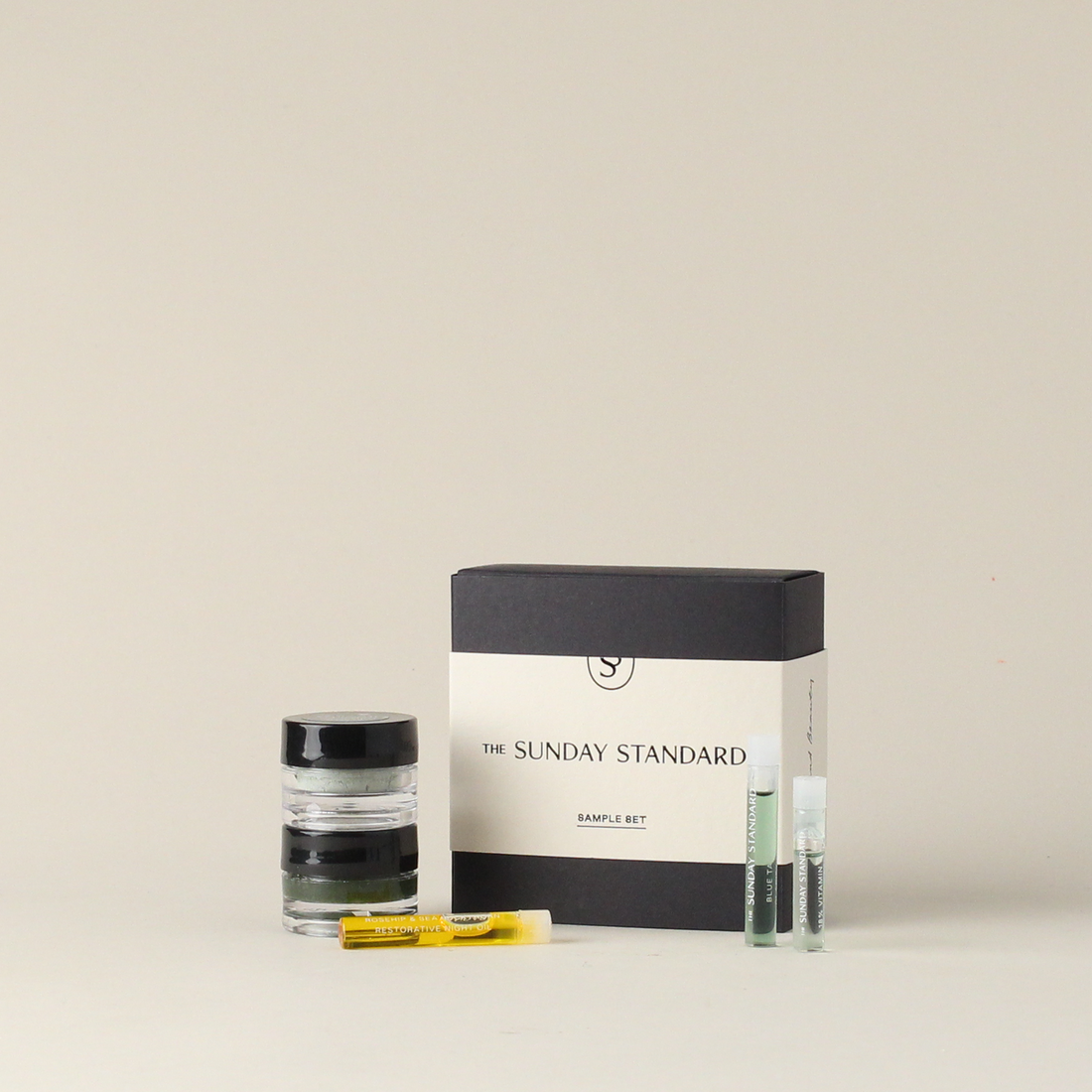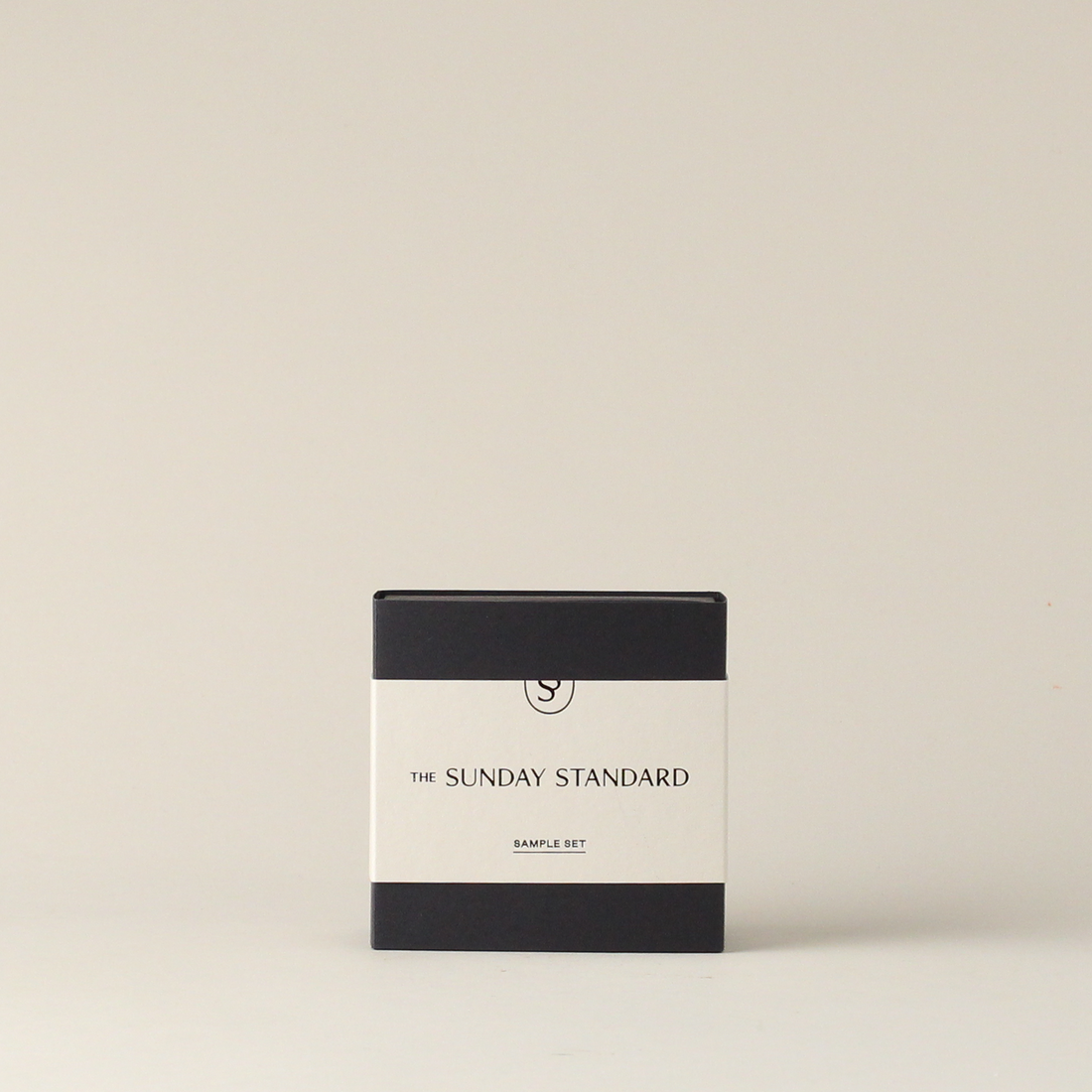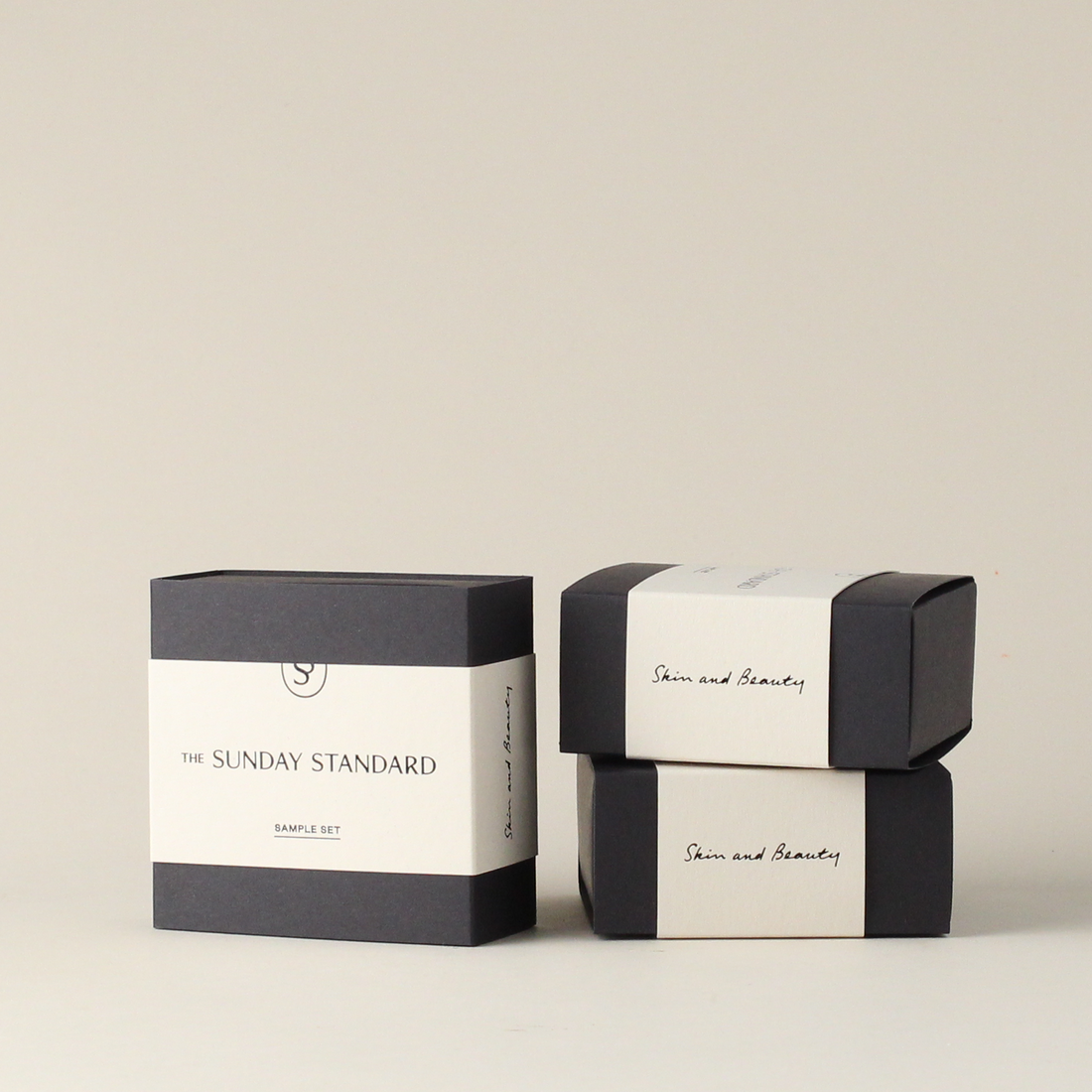 The Sunday Standard Sample Set