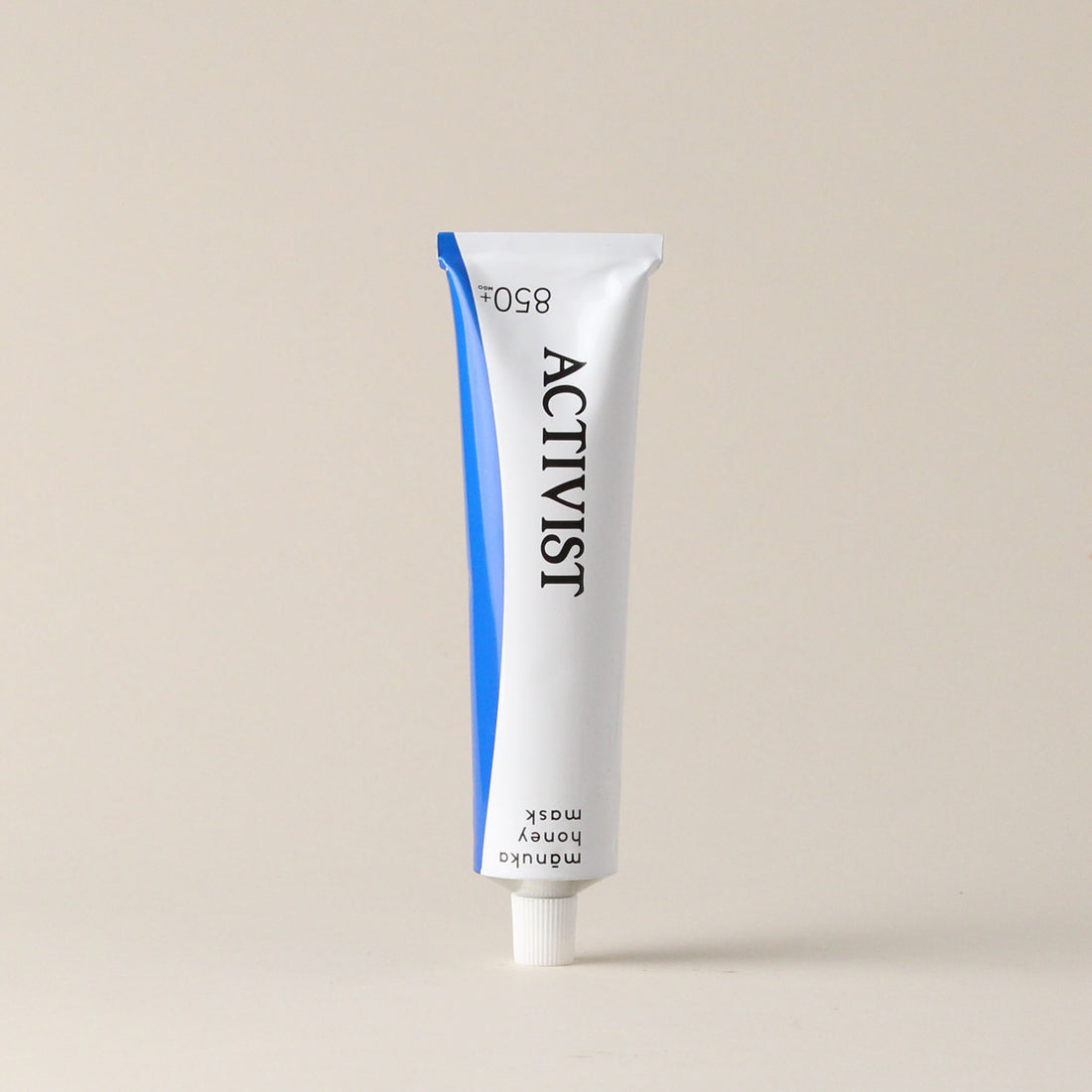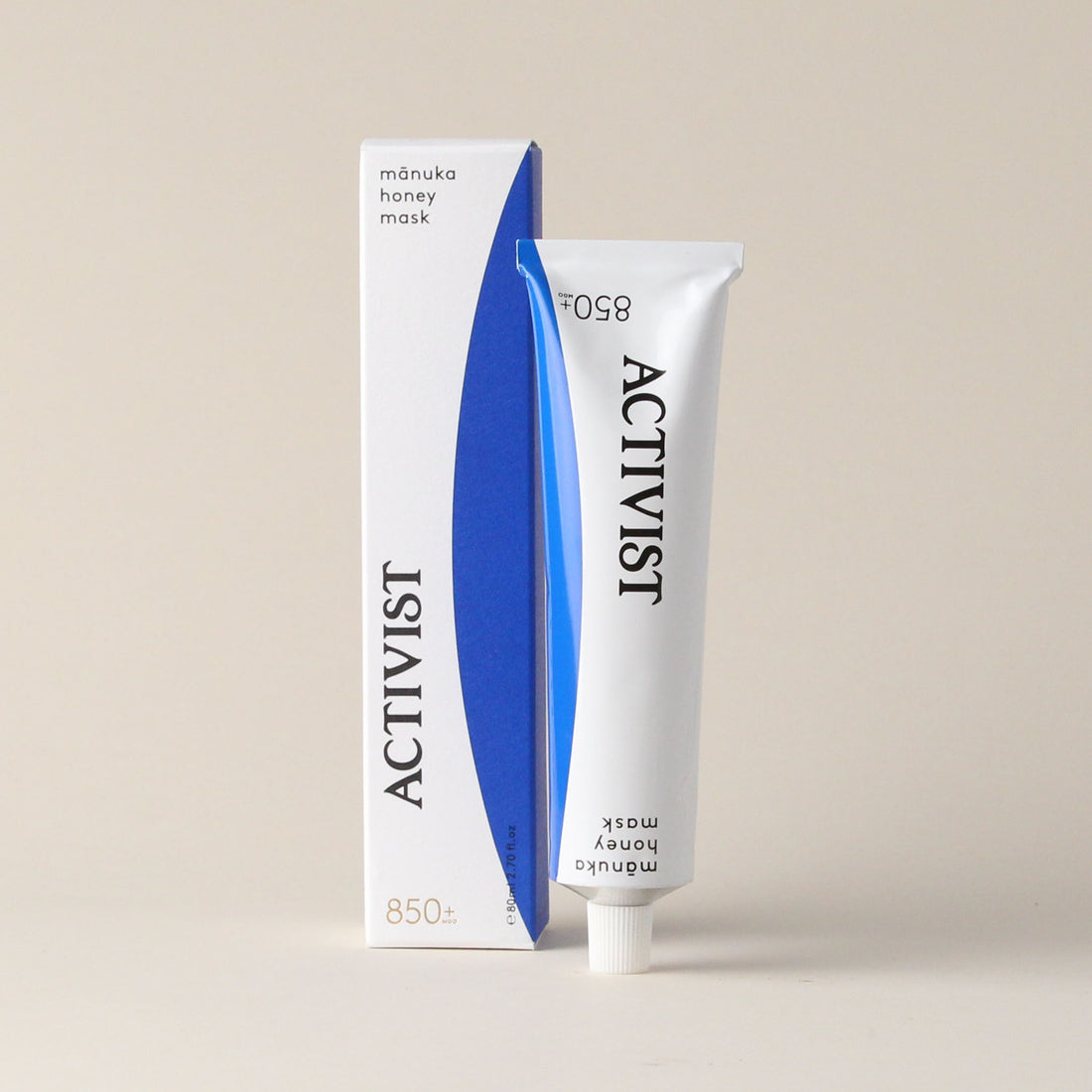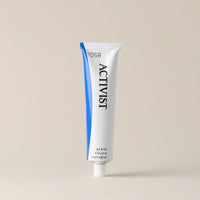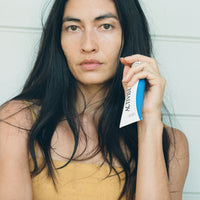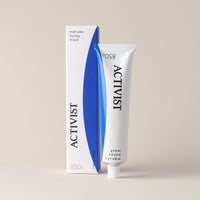 The natural derived powers of Mānuka are unrivaled at helping repair skin damage and revealing a healthy glow. Use as a face mask, skin cleanser and spot treatment. Activist Mānuka Honey Mask is extremely hydrating, promotes skin regeneration, repairs cellular damage, calms inflammation and lessens the appearance of scars.
Manuka honey is highly revered for its natural antibacterial quality; a quality that sets it apart from other types of honey, and Activist's Manuka is the best of the best. Wildcrafted in New Zealand by bees that pollinate the native manuka bush, it is one of the most unique and beneficial forms of honey in the world. Activist's manuka honey is harvested in a thoughtful and sustainable way that prioritizes the health of their bee population and the environment. 
850+ MGO Rating
2.70 oz / 80 ML
This product is useful for the following skin concerns:
Acne & Blemishes
This product is best suited for the following skin types:
Acne-Prone Skin, Sensitive Skin, Oily Skin, Dry Skin, and Mature Skin
Apply to clean skin. Leave on for 20-30 minutes. Rinse with warm water and pat dry. Use as a daily face wash by applying a small amount to damp skin. Massage in circular motions before rinsing with warm water. Use as a spot treatment. Suitable for all skin types, especially sensitive and acne-prone skin.
Full Ingredients List: 100% Raw Mānuka Honey 850+MGO.
Double filtered.

Product of New Zealand
ABOUT Activist
Activist is a family-owned and operated company based between California and New Zealand. Founders Gabrielle Mirkin and Luke Harwood built Activist to be a natural and transparent company as an extension of their lifestyle - their shared passion for the earth and natural products can be traced to their childhoods in New Zealand. Their goal is to build a sustainable business while nurturing and celebrating the craft of bee-keeping and the special resource of Mānuka Honey in their native country of New Zealand.

Activist Mānuka is independently tested and certified in New Zealand. Activist Mānuka honey is graded using the Methylglyoxal (MGO) grading system, which verifies that the Mānuka honey you are buying is authentic. The MGO rating is well recognized as a mark of real Mānuka honey; the higher the MGO rating, the higher the level of antibacterial activity.

The MGO Certification is scientific, precise, and transparent and leaves no room for interpretation - it's Mānuka's key differentiator and what sparks its global appeal. Products claiming to be Mānuka honey but not showing an MGO or UMF rating are unlikely to be genuine. With Activist, you can enjoy the confidence of purchasing premium Mānuka honey backed by the MGO guarantee.
SHOP ALL FROM Activist