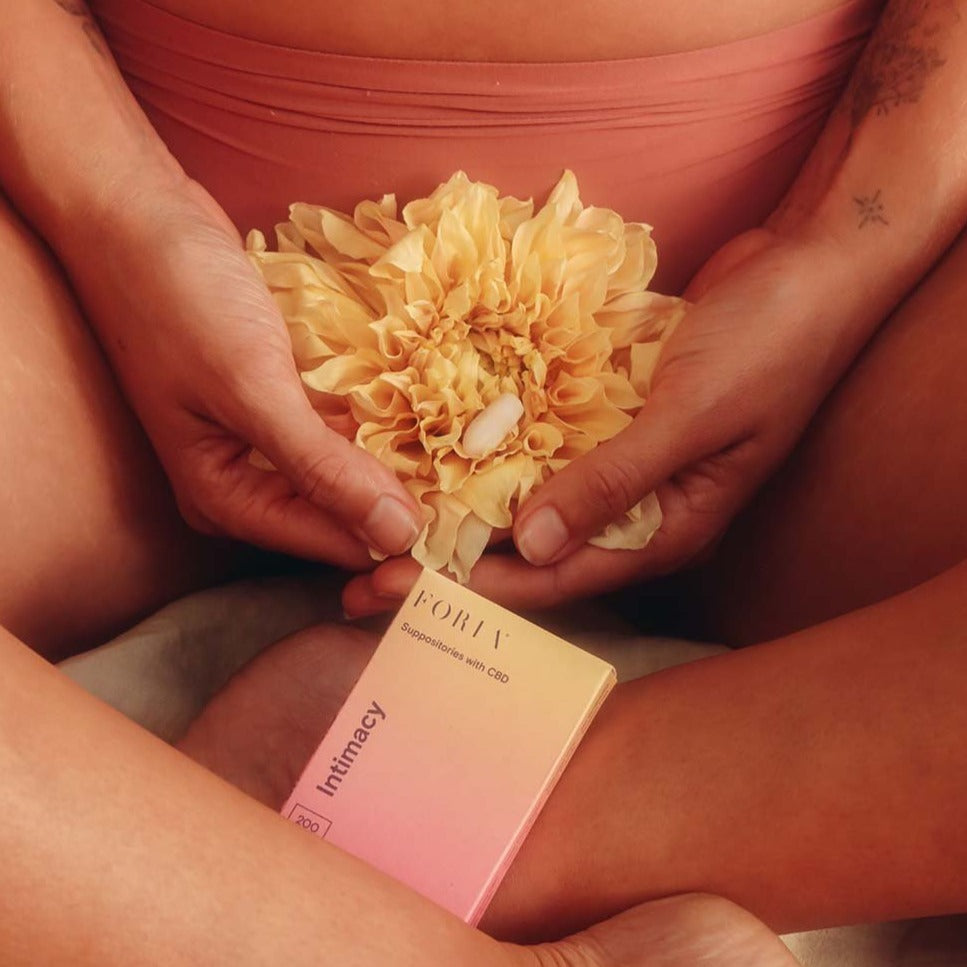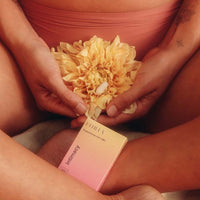 Relax and go deeper with Foria's all-natural Intimacy Melts, designed for vaginal and anal use. These small, easy-to-insert suppositories melt and absorb to enhance penetration, ease discomfort and increase relaxation, creating a more pleasurable sexual experience.
Each package contains 4 suppositories.
Formerly known as Intimacy Suppositories; the packaging for this product has changed but the formula has stayed the same.
Pre-Sex: To enhance arousal and ease discomfort from sex insert an Intimacy Melt vaginally or anally 30-60 minutes before sexual activity, allowing 15 minutes for suppository to melt and absorb.

Post-Sex: To soothe soreness or muscle fatigue, insert after sexual activity.
While this product is fun and safe for oral sex, it is not intended for consumption.
Full Ingredients List: Organic MCT Coconut Oil, USDA Organic-Certified Broad-Spectrum Hemp Extract
ABOUT Foria
Foria is a sexual wellness brand on a mission to support lifelong sexual wellness and pleasure, rooted in the proven wisdom of plants. Their all-natural, 100% plant-based formulas have been changing lives since 2014, in the bedroom and beyond. 

Foria takes "clean" to a whole new level. Not only do all of their Intimacy formulas use 100% all-natural and organic botanicals, but they also have no fragrances, additives, or synthetic anything – ever. Their hemp is USDA organic-certified and cultivated employing regenerative and biodynamic practices to enhance soil, water, and biodiversity; their MCT is sourced exclusively from sustainably farmed organic coconuts.


SHOP ALL FROM Foria