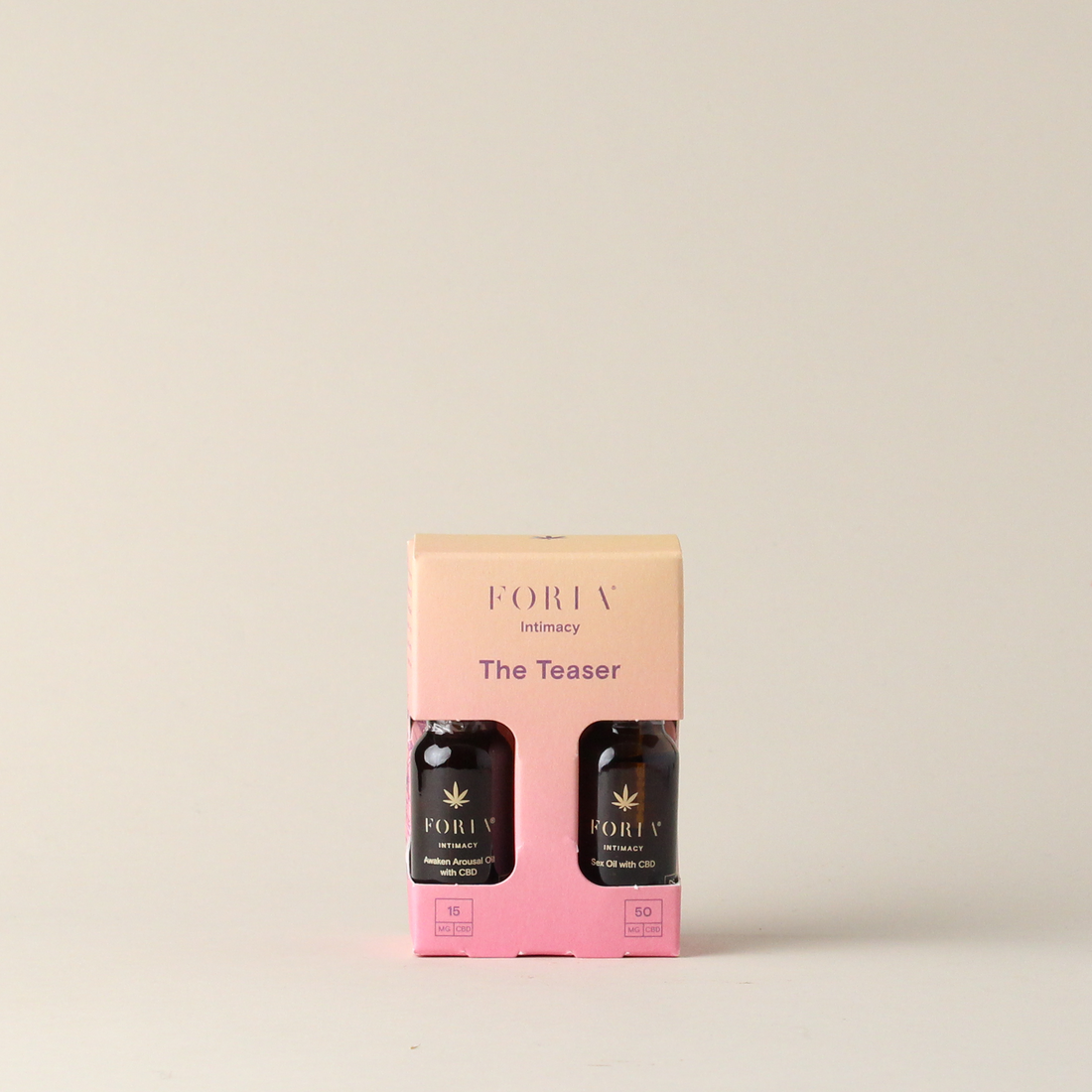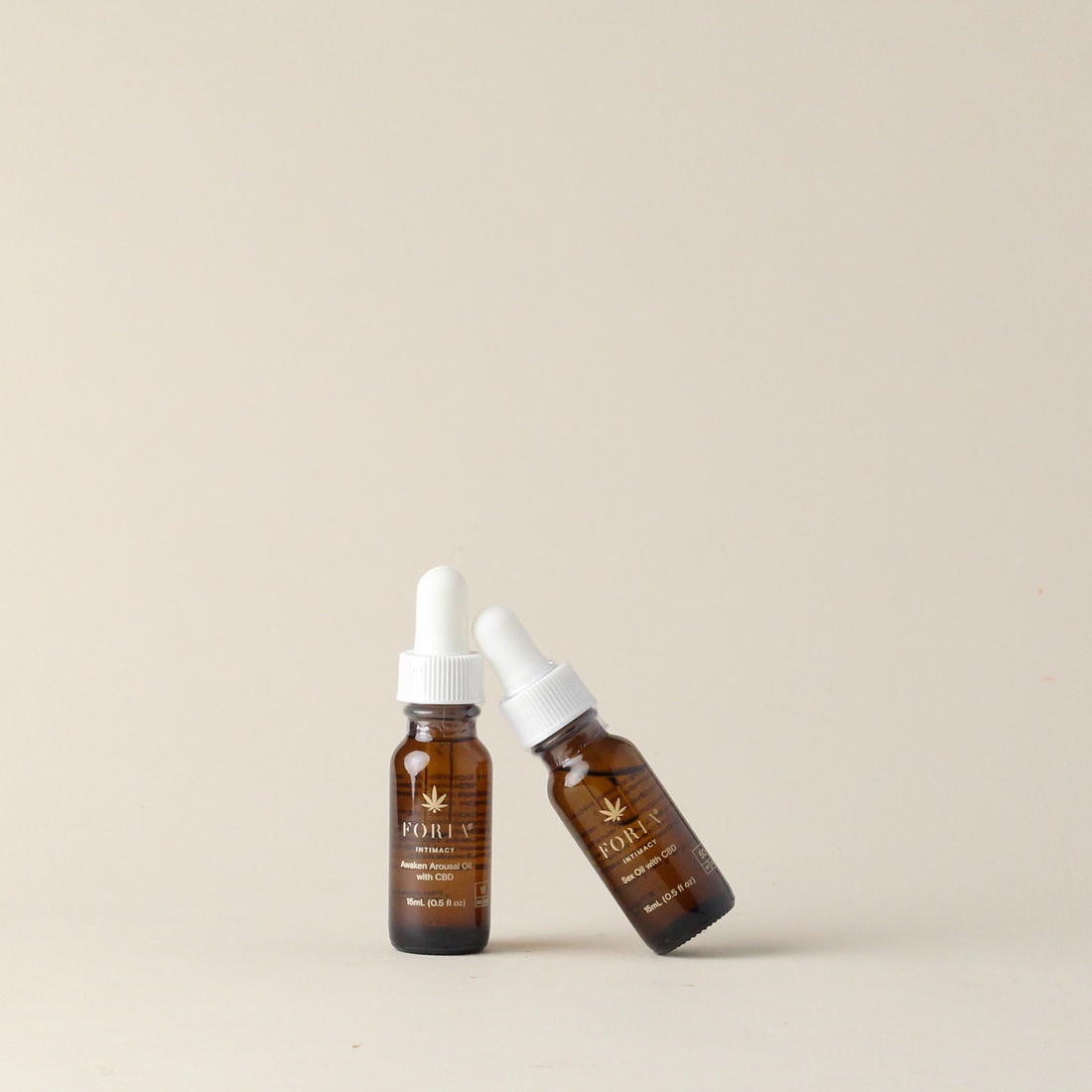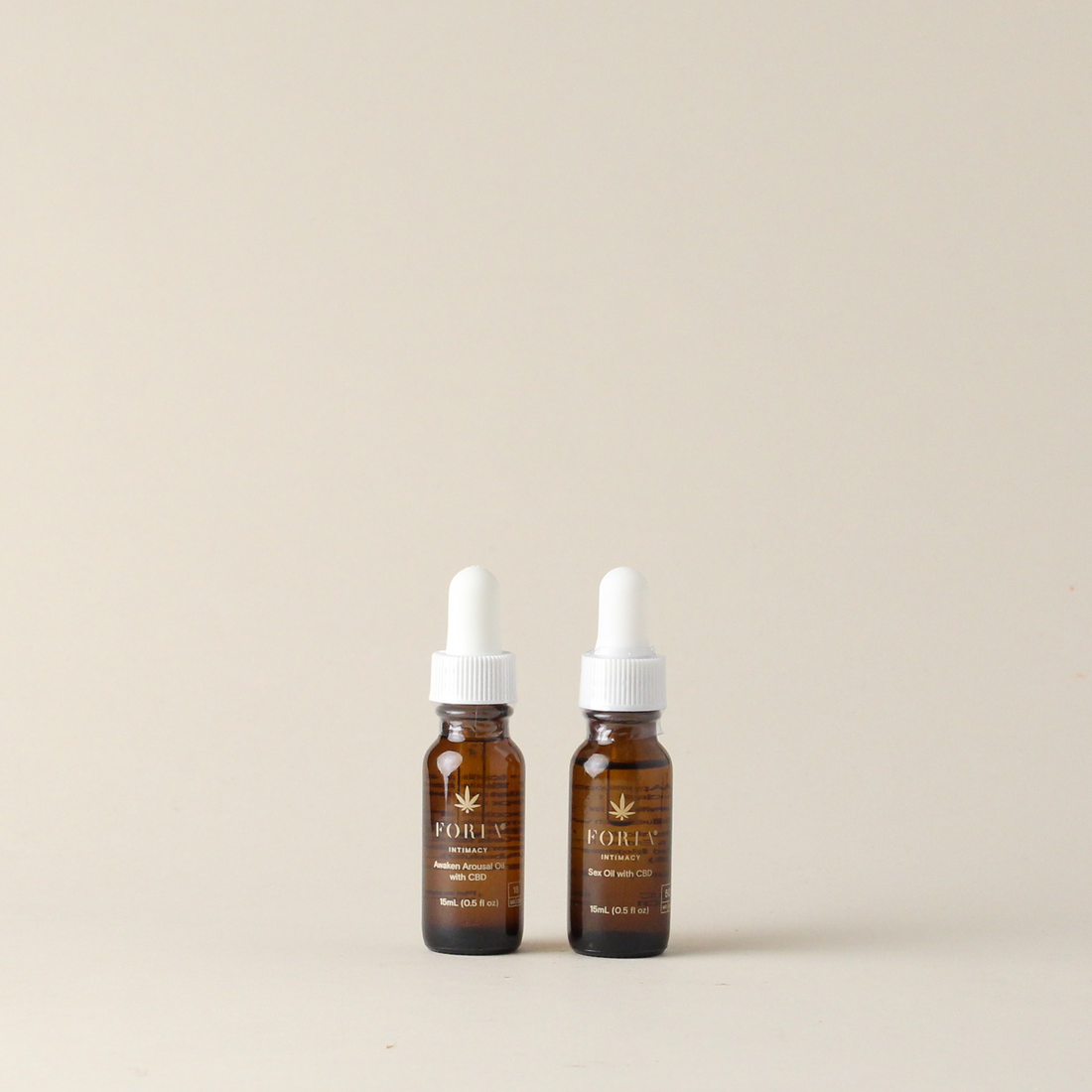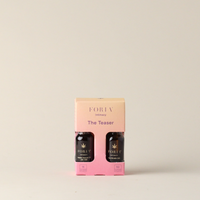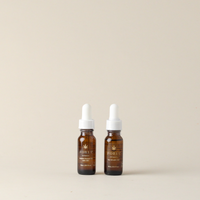 Intimacy Trial Set by Foria
Meet the dynamic duo of great sex. Foria's bestselling Intimacy formulas, now in generous travel sizes for discovery and exploration.
-
Foria's Awaken Arousal Oil works with your body to enhance pleasure, ease discomfort, and increase sensitivity with a unique blend of organic botanicals. Awaken was formulated to support sexual wellness for women and people with vulvas - either solo or with a partner. 

When applied topically, Awaken Arousal Oil promotes an increase in blood flow - a vital part of arousal and sexual pleasure - and helps to relax muscles and ease tension, providing comfort where it counts.
Oral-friendly and safe for ingestion. 
This product is not suitable for use with latex condoms and should only be used with oil-safe condoms, diaphragms, and toys. This product contains coconut oil, which is considered a tree nut; do not use if you or your partner are allergic to tree nuts.
15ML | 0.50 Fluid Ounce
-
Lube is for everyone, every time. Foria's Sex Oil Oil-Based Lubricant is a bedroom essential designed to provide all-natural moisture.

Your body absorbs what you put on it (or in it). That's why Foria's lube is truly all-natural and free of added chemicals, with only two organically-grown ingredients.
This product is not compatible with latex condoms. 
15ML | 0.50 Fluid Ounce
Add as much as a full dropper of arousal oil to your intimate areas.

Gently massage & allow the botanicals to absorb and work their magic.

Oral-friendly and safe to ingest.
Full Ingredients List: Arousal Oil: Organic MCT Coconut Oil, USDA Organic-Certified Broad-Spectrum Hemp Extract, Botanical Infusions (Organically-Grown Kava Root, Organic Cinnamon, Organic Ginger, Organic Vanilla); Organic Essential Oils (Cardamom, Peppermint, Cacao Absolute)

Sex Oil: Organic MCT Coconut Oil, USDA Organic-Certified Broad-Spectrum Hemp Extract

*contains tree nuts*


ABOUT Foria
Foria is a sexual wellness brand on a mission to support lifelong sexual wellness and pleasure, rooted in the proven wisdom of plants. Their all-natural, 100% plant-based formulas have been changing lives since 2014, in the bedroom and beyond. 

Foria takes "clean" to a whole new level. Not only do all of their Intimacy formulas use 100% all-natural and organic botanicals, but they also have no fragrances, additives, or synthetic anything – ever. Their hemp is USDA organic-certified and cultivated employing regenerative and biodynamic practices to enhance soil, water, and biodiversity; their MCT is sourced exclusively from sustainably farmed organic coconuts.


SHOP ALL FROM Foria