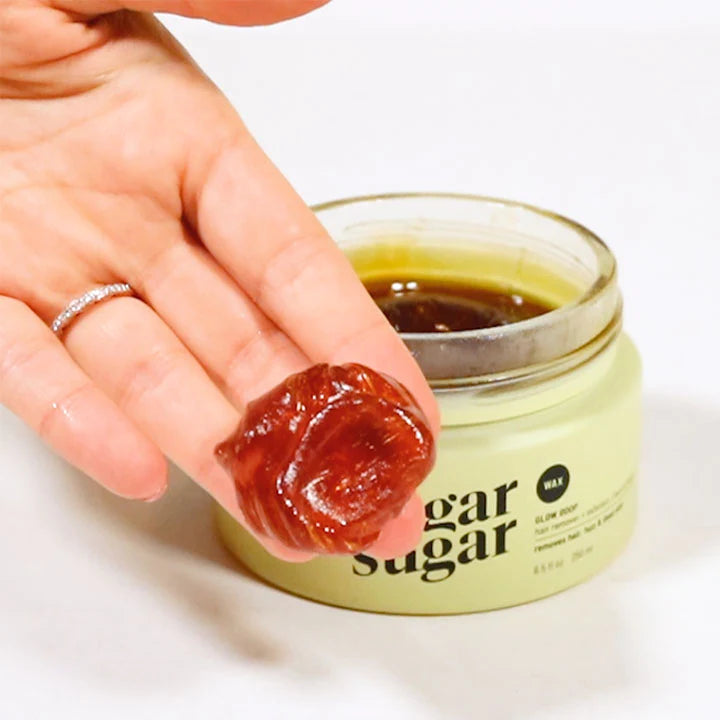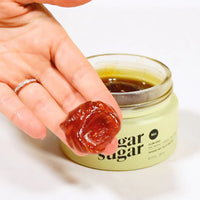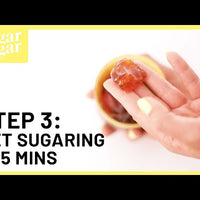 Your body, your rules. You decide where you want to keep hair and where to remove it. This golden goop will give you the power to choose.
It's so simple and clean that you can eat it. Made of just a few natural food-grade ingredients. The Glow Goop is not just for hair and fuzz - it's a great exfoliant and blackhead remover too! The magic of this formula is that it adheres only to dead cells, which makes up hair, fuzz and dead skin. That means that while you expose your freshest glowing skin, live skin cells aren't being pulled. Less pull = less pain.
8.5 Fl Ounce (250ML)
Full Ingredients List: Cane Sugar (sucrose), Water (H2O), Organic Lemon Juice (citrus acid & vitamin C)
ABOUT Sugar Sugar
Sugar Sugar Wax's formula has modernized the ancient art of sugaring to deliver a safe, easy and effective hair removal system that you can use anywhere. Sugar Sugar created a system that's clean, green and effective, and wanted to share it with everyone. They want to empower others to take control of their fuzz with a product that comes from nature and returns to nature without harming our only planet. Everyone wins!

SHOP ALL FROM Sugar Sugar