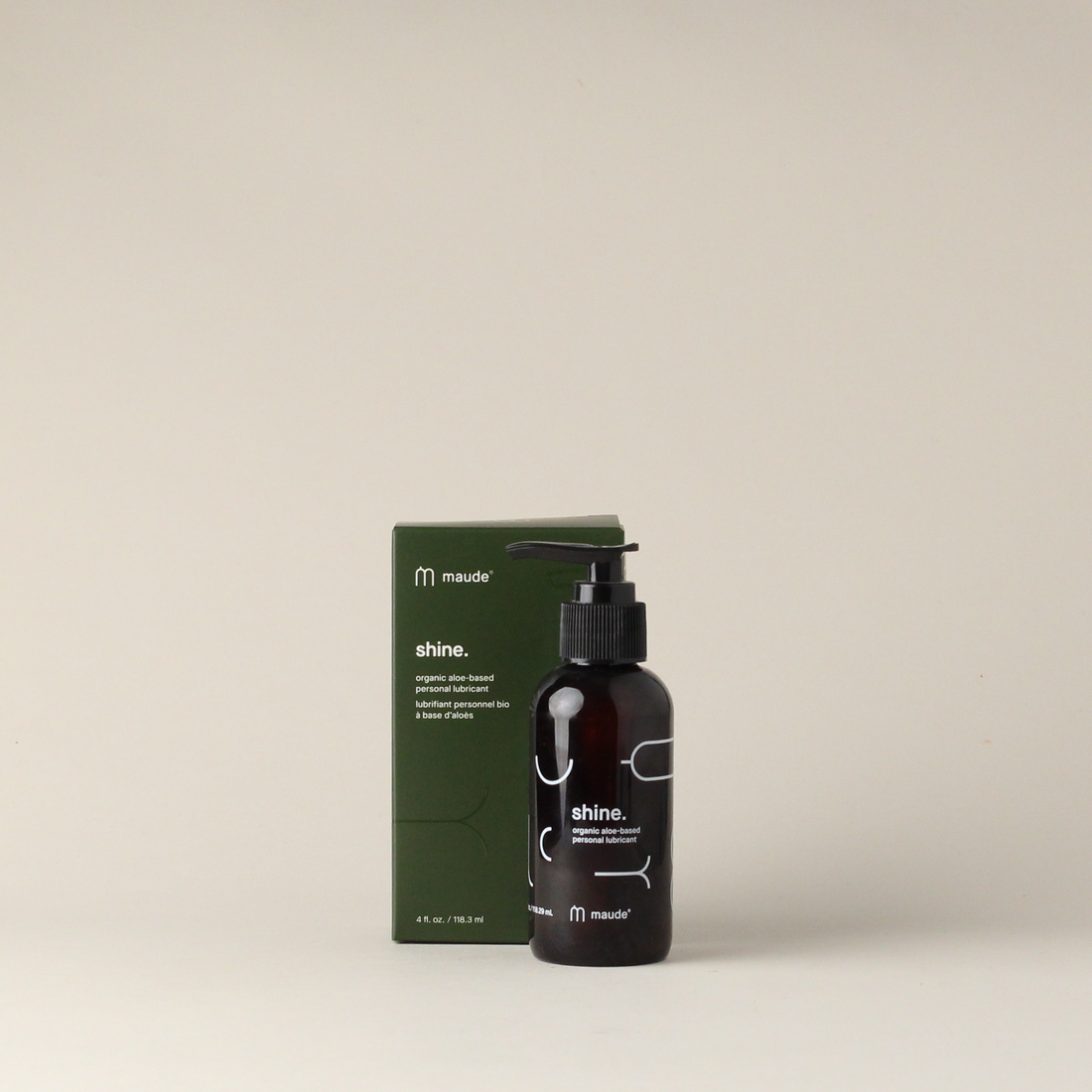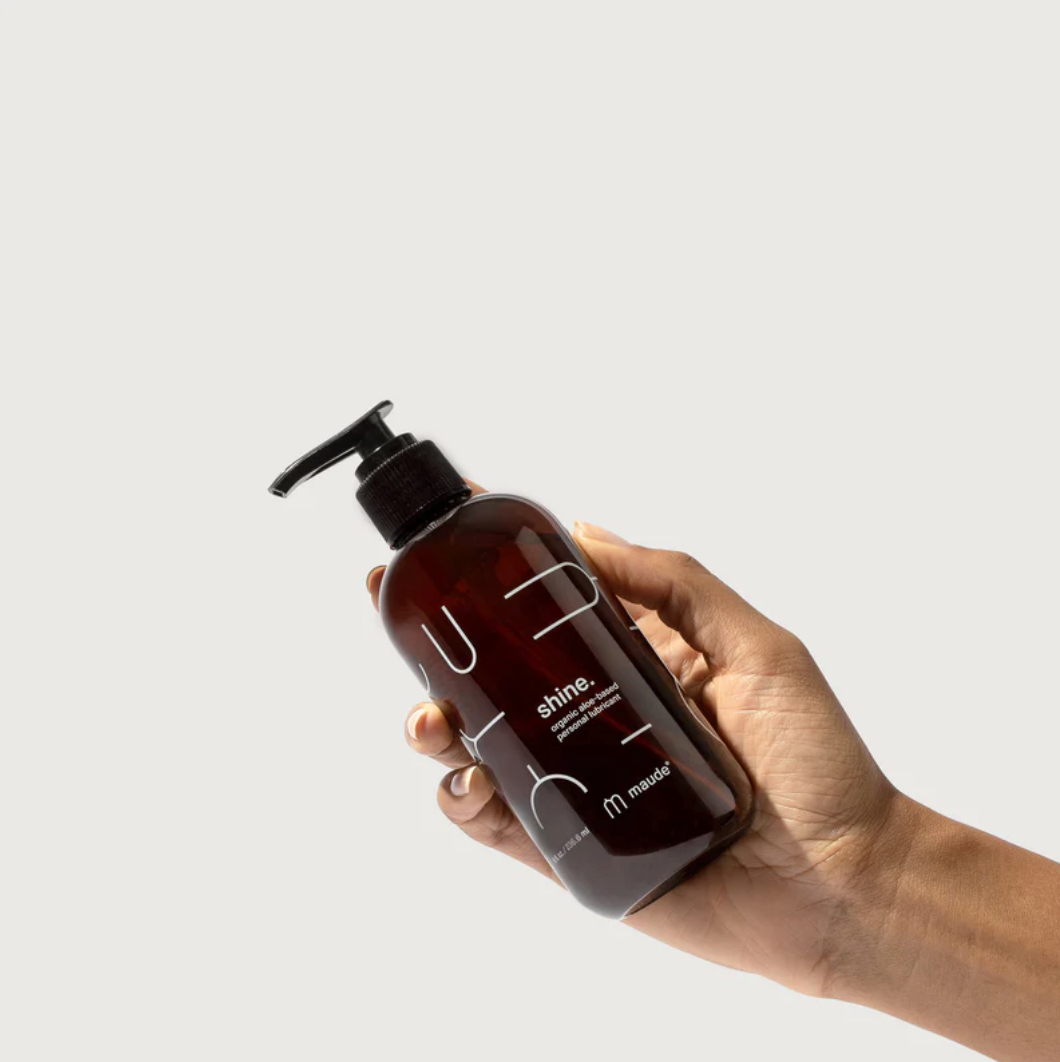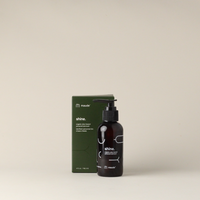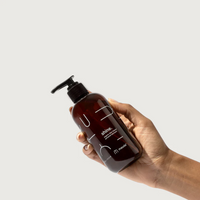 Maude's Shine Lubricant is 100% natural and organic, ultra-hydrating, and made with moisturizing aloe. This gentle pH-balanced formula is never sticky and is free from glycerin and parabens. Safe for use with toys and latex condoms; rinses away easily with warm water. Packaged with an easy-to-use locking pump top.
Gluten-free, sugar-free, hormone-free, glycerin-free, paraben-free; made with non-GMO and vegan-friendly ingredients.  The pH of Maude's Shine Lubricant is 4.0–5.0 (the pH of a typical vagina ranges from 3.5–4.5). 
4 Fl. Oz.
Use shine organic personal lubricant as needed to supplement your natural moisture and enhance intimacy. To relieve personal dryness, apply a small amount to the area of the body you wish to lubricate. Reapply as desired. Easily washes away with warm water. Latex-friendly.

*Can be used with devices.
Full Ingredients List: Aloe Barbadensis Leaf Juice, Propanediol, Tremella Fuciformis (Mushroom) Extract, Gluconolactone, Sodium Hyaluronate, Chenopodium Quinoa Seed Extract, Cannabis Sativa Seed Extract, Linum Usitatissimum (Linseed) Seed Extract, Camellia Sinensis Leaf Extract, Avena Sativa (Oat) Kernel Extract, Hydroxyethylcellulose, Xanthan Gum, Sodium Benzoate, Potassium Sorbate, Citric Acid.
ABOUT Maude
Maude is a women-led company working to change the industry and create a company that stands for modern intimacy — all people welcome. Born in New Mexico and raised in California and Michigan, Éva Goicochea spent her early career as a legislative aide in healthcare and then a decade working with forward-thinking companies. No matter where she went, the "family planning" aisle looked the same: outdated, confusing, and not reflective of real people.
She converged her experiences to create the next chapter in the sexual wellness industry—a modern company built on quality, simplicity, and inclusivity.

SHOP ALL FROM Maude